UK businesses face a fast-paced and competitive landscape. The importance of a strong online presence cannot be overstated, and search engine optimization (SEO) has emerged as a crucial factor for success. SEO is not merely a buzzword; it's a game-changer that can propel businesses to new heights by increasing their visibility and driving targeted traffic to their websites.
For UK businesses, investing in SEO is more important now than ever.
With over 90% of online experiences starting with a search engine, it's crucial for companies to rank well in search results to attract potential customers. Effective SEO strategies enable businesses to appear higher in search engine rankings, making it easier for potential clients to find them amidst the vast sea of competitors.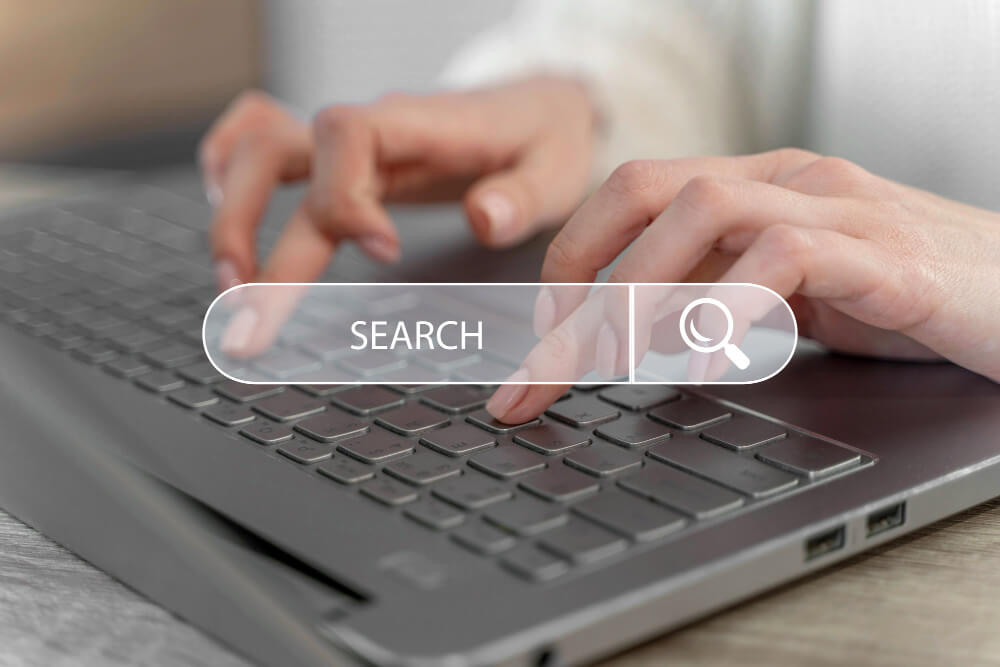 SEO also helps businesses increase their credibility and trustworthiness. When users see a website ranking high on search results, they are more likely to perceive it as an authoritative and reliable source, leading to increased brand loyalty and customer retention. Furthermore, SEO facilitates the creation of user-friendly websites that offer a seamless browsing experience, ultimately leading to higher conversions and increased revenue.
In short, implementing a strong SEO strategy is essential for UK businesses to thrive in the digital realm. By staying on top of the latest SEO techniques and trends, companies can enhance their online presence, attract more customers, and gain a competitive edge in the ever-evolving world of digital marketing.
Sentient Creative – Your Trusted SEO Partner in Bristol
When it comes to increasing your website traffic and generating leads, search engine optimization (SEO) is the key. But, let's face it, SEO can be confusing and time-consuming. That's where Sentient Creative comes in – your trusted SEO partner in Bristol.
With over seven years of experience working with a diverse range of brands, from global SaaS companies to health and fitness brands, we have the expertise to help you improve your online visibility and achieve your business goals.
Results-Driven SEO Services That Are Tailored to Your Business
At Sentient Creative, we understand that every business is unique, and that's why we offer personalized SEO services that are tailored to your specific needs. Whether you're looking to rank higher on Google, increase your website traffic, or generate more leads, we have the expertise to deliver results.
Our team of SEO specialists uses cutting-edge tools and techniques to conduct extensive keyword research, competitor analysis, and website audits. We then develop a comprehensive SEO strategy that includes on-page optimization, off-page optimization, and content marketing.
Expertise That Delivers Results
At Sentient Creative, we're passionate about helping our clients achieve their online goals. We have a proven track record of delivering page one Google listings within three days and generating 400% growth in traffic in just three months. Our SEO-focused content strategy has helped businesses dominate high competition search terms and drive more traffic and leads to their website.
Our SEO Process – Simplified
Our SEO process is simple yet effective. We start by analyzing your website and your competitors. We then conduct extensive keyword research and develop an SEO strategy that's tailored to your business needs. Our team of SEO specialists will optimize your website's on-page elements, including title tags, meta descriptions, and content, to ensure that your website is fully optimized for search engines.
We also focus on off-page optimization, including link building and social media marketing, to improve your website's authority and visibility. Our content marketing team will work closely with you to develop high-quality, SEO-focused content that engages your audience and drives traffic to your website.
Trustworthy, Reliable, and Transparent
At Sentient Creative, we believe in building long-term relationships with our clients. That's why we're committed to being trustworthy, reliable, and transparent in everything we do. We understand that SEO can be a complex and ever-changing field, which is why we provide regular updates and reports to ensure that you're always up-to-date with the progress of your campaign.
We also believe in transparency, and that's why we provide a detailed breakdown of our SEO services and pricing. Our commitment to delivering results, combined with our professionalism and reliability, has earned us a reputation as one of the most trusted SEO agencies in Bristol.
Get in Touch with Sentient Creative Today
If you're looking for an experienced and results-driven SEO agency in Bristol, look no further than Sentient Creative.
Contact us today to discuss your business needs, and let's work together to help you achieve your online goals. With our expertise, dedication, and passion, we're confident that we can help you take your business to the next level.